How To Easy Steps To Self-List
Self-Advertise Your Home Steps on Cupid Casa
How To Easy Steps To Self-List, Self-Advertise Your Home
Create Your FREE Homeowner Account, Steps To Make Your Listing Live on our Website
At Cupid Casa, we want to make this easier for you to present and list your home yourself to potential buyers without the hassle of contracts, yard signs and commitments so you can test the market to receive interest from buyers without having to make quick decisions. Our solution is designed to provide you a simple, meaningful yet valuable service to presenting your home to buyers the easy way. Accounts are FREE! Self-Advertising and creating your listing with the Basic Plan is FREE and so simple to set up. Below are the simple easy steps. It's FREE too!
1. Create Free Account (see image below)
A. Choose from dropdown, Home Seller (lister)
B. Fill in the important account details as noted and remember your email address and password for future use
C. Submit! you will be logged in now to your My Account Dashboard (see more steps below for creating your self-listing)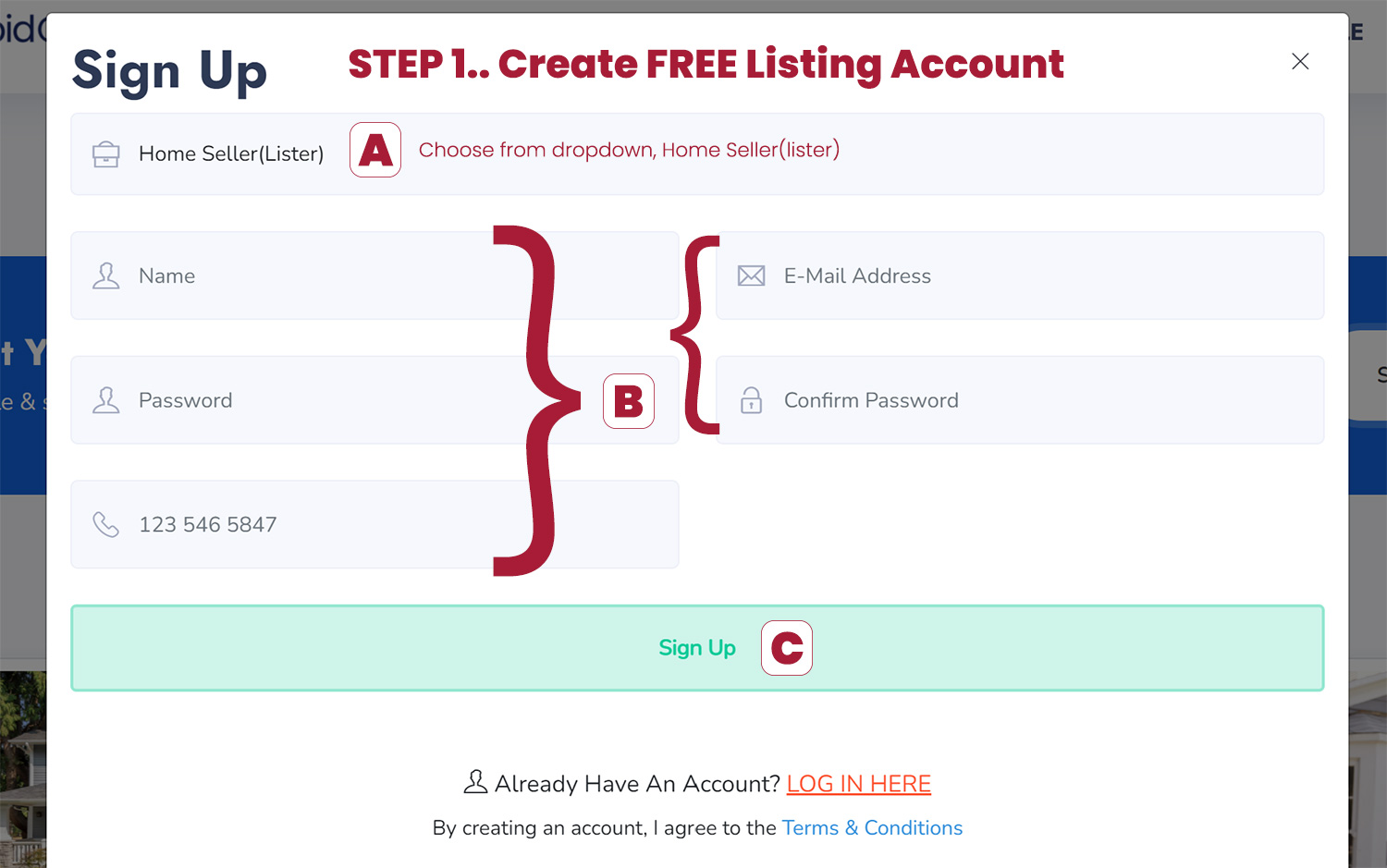 2. My Account Dashboard (see image below)
1. In your my account choose: My Properties, Click SUBMIT NEW PROPERTY
2. Start to create your free listing: Here is where you begin to enter the details for your home or land
Section 2
A. Choose from Dropdown, Property Type
B. Enter City, State (this is used for when buyers are searching by location and is the title of your listing
C. Status: Active or Inactive - This will publish your listing to be live on our site.
D. Buy Me Price - The great part! This is the price you are willing to consider selling your home for
E. Area of your home in Sq. Feet - (only include heated areas)
F. Bedrooms: Choose how many bedrooms your home has
G. Bathrooms: Choose how many bathrooms your home has
H. Images: Upload the images you want to show (choose front for sure as the main image)
I. Address: enter your property address. Once you enter the main address, the city, state and zip will auto fill in. If incorrect, please fix as you need to.
J. Property Information: This is your write up! Tell all about it and describe your home and property and all its great features. Can be simple or as detailed as you want.
K. Year Built: What year was home built, enter that here
L. Garage(s): How many car garages does your home have (optional)
M. Do you have a swimming pool, Yes of No - buyers can add this to the search to find homes with a pool.
N. Submit: your self-listing is now live!! (Reminder: set your self-listing in Step C to Active to be able to show on our website.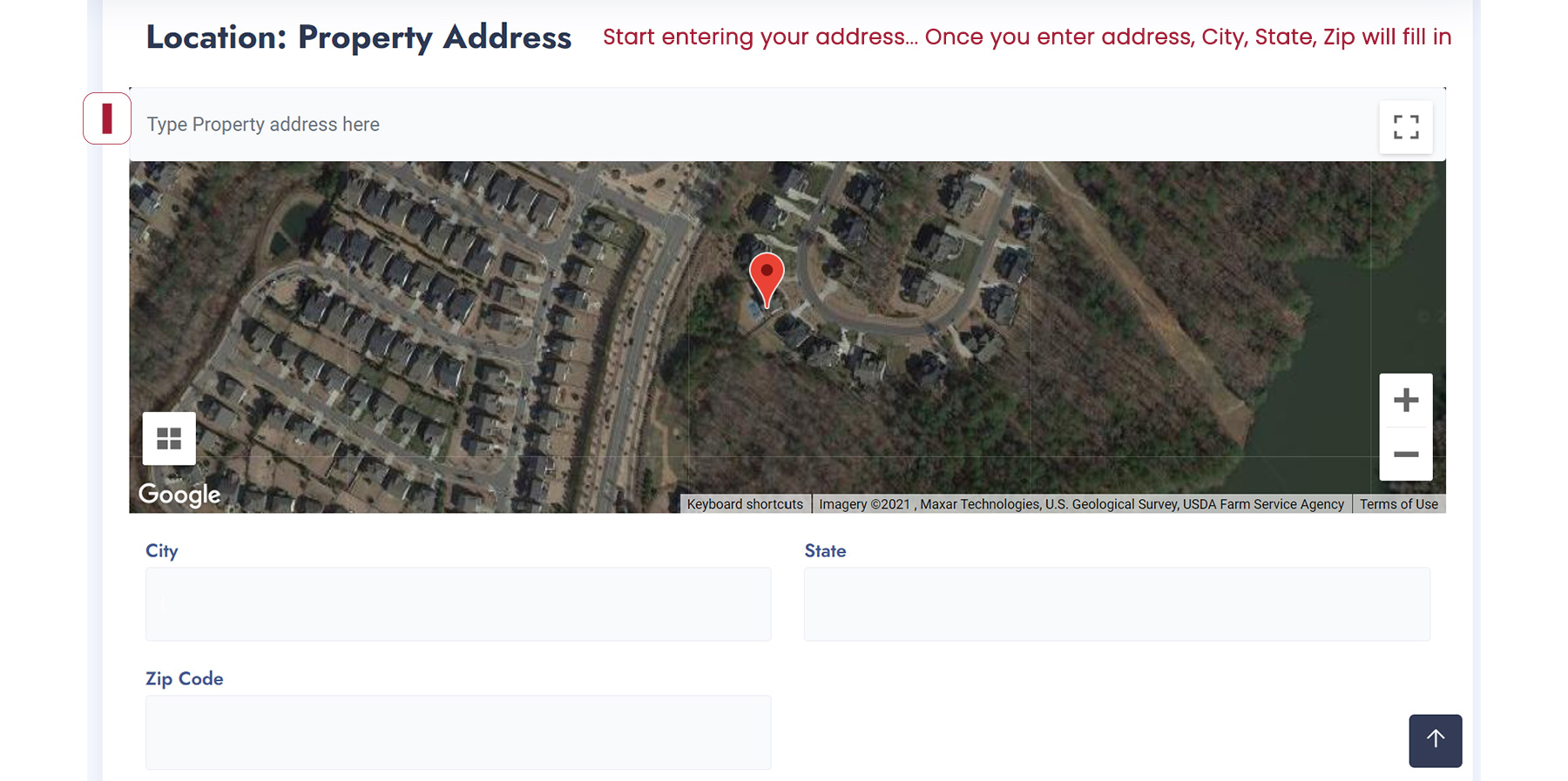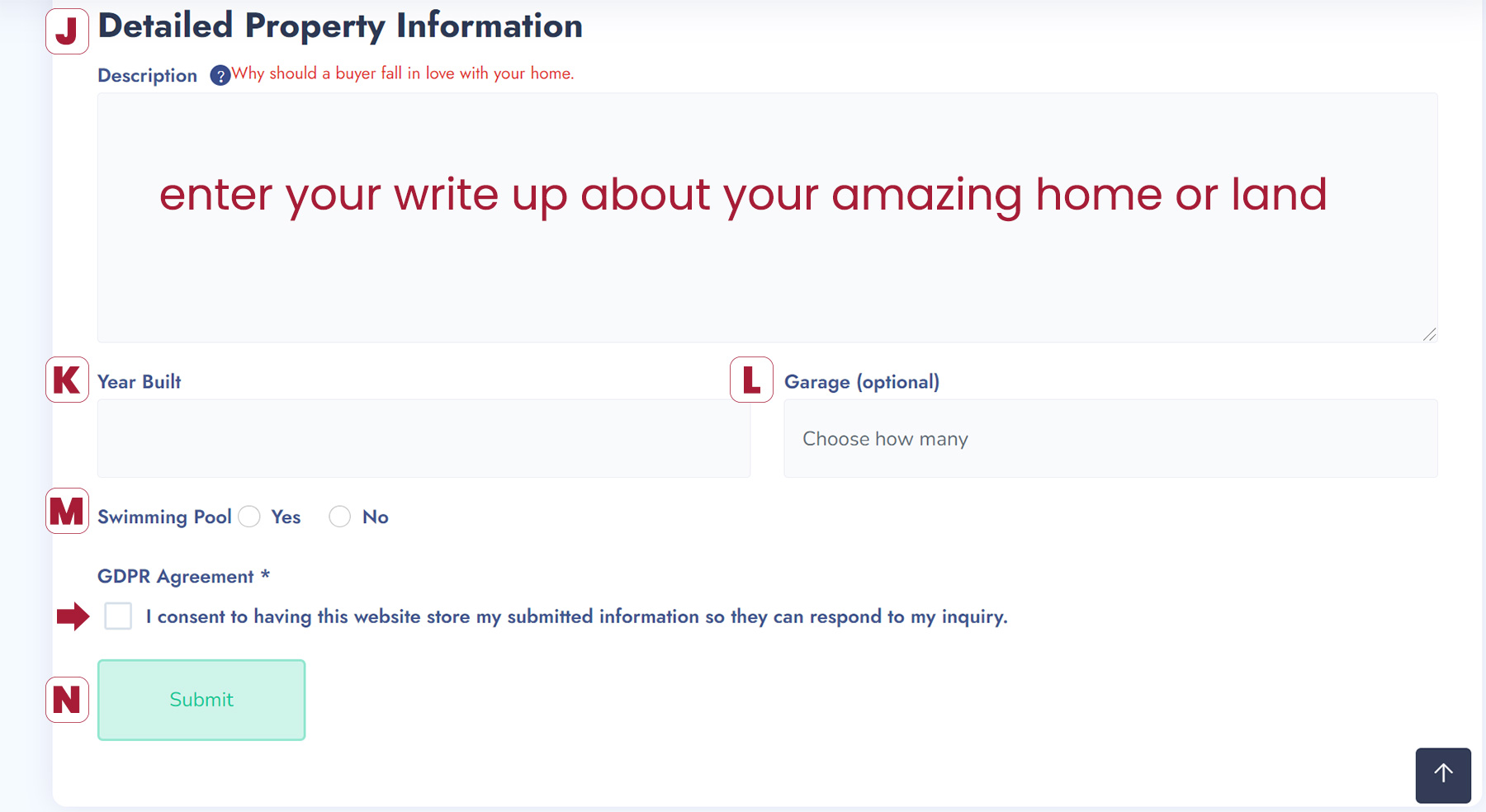 Self listing and advertising your home free on Cupid Casa is meant to be simple and easy. You do not need to go through great lengths to list your home..unless you want to. See our tips and details on Listing Your House Yourself on Cupid Casa. Keep it simple when self-listing and we will do the rest!
Get your home ready to sell it yourself
Cupid Casa makes it easy so keep it simple, snap a few nice, clean and bright photos. Create your simple write up, set your "Buy Me Price"... that's it!
Self-Listing Plans (List FREE with Basic Plan)
---
Back to